Introducing Rum & Raisin Cheddar
Posted on: 02/11/2020, 13:00
Rum & Raisin Cheese

Yes, we are really spoiling you! Our latest cheese flavour is Rum & Raisin! Rum & Raisin is a classic combination enjoyed by so many (especially in ice cream) so we wanted to recreate this flavour in a creamy cheddar cheese.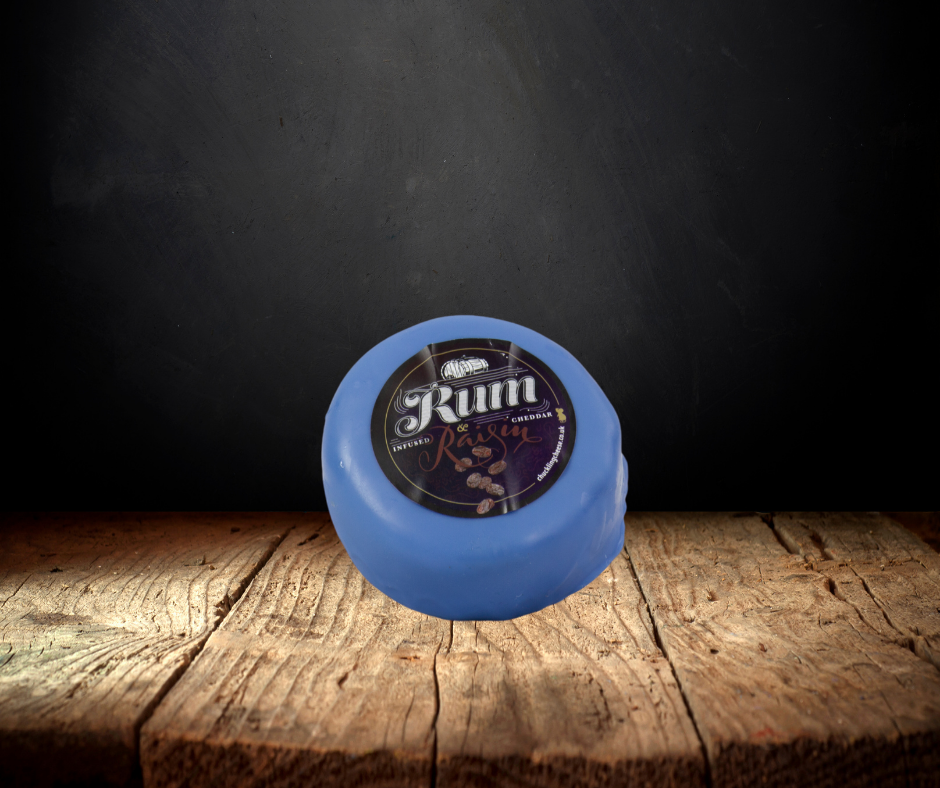 What is it?

Cheddar cheese infused with juicy raisins and a hint of rich rum. This flavour will certainly be a conversation starter when you add it to your cheeseboard. Enjoy this flavour combination for the first time as a savoury snack rather than as part of something sweet.
Serving Suggestions

Yes, we admit this flavour is not the easiest to think of serving suggestions for. We don't think you'll be adding it to a classic cheese toastie anytime soon (but no judgement if you do) Here's some ideas to get you started.
1- As a burger topping- you know how much we love burgers. This time add onion rings and BBQ pulled pork to a brioche bun. The sweet raisins and punchy rum will really compliment with sticky BBQ flavour.
2-Ultimate Feasting Board- this serving suggestion works with pretty much all of our cheeses. The easy way to enjoy your favourite foods. The raisin flavour will work particularly well with walnuts.
3-Club sandwich- chicken and raisins… yummy! Add some fresh raisins for extra flavour.
4-CousCous/ rice based dishes- add a little bit of these cheese to add a juicy flavour and make the dish feel summery! Raisins work a treat with any rice based dish.