Activated Charcoal in Food!?
Posted on: 01/04/2021, 00:00
Charcoal in food

Activated charcoal is now very popular and has many different uses. It has a number of health benefits and is often used by health professionals for a wide array of remedies. You can now find many rave reviews for activated charcoal being used to help remove harmful toxins from the body. It has also been reported that it may be able to assist kidney function.

Activated charcoal is also often found in water filtration systems, air filters, and respiratory masks.

Activated charcoal is now used in many foods; these include cakes, bread, icing, drinks, cocktails, ice cream, and of course CHEESE!

Charcoal is known to give food a smoky and earthy taste, with the black colouring giving the food an exotic and fashionable appearance.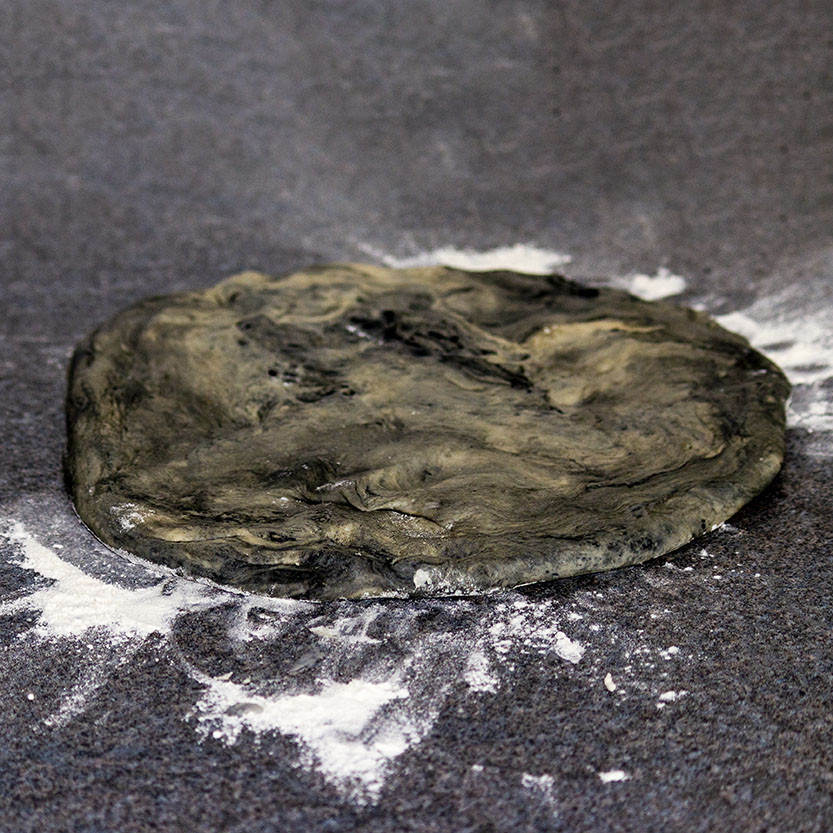 Chuckling Cheese Charcoal Cheddar Cheese Truckle
If you haven't tried it yet, you may think that it doesn't sound nice. Once you try it, we know you will just love it.
Let's break it down:
Flavour
The cheese flavour is probably the most surprising part. The charcoal cheddar has a beautiful luxury mature cheddar taste, the layered flavours will really come when you leave this cheese on your tongue. It has often been described as tasting just like Mini Cheddars, after all, who doesn't like Mini Cheddars. Despite its unique appearance, this cheese truckle does not taste anything like charcoal.
Texture
The cheese can be easily grated but also crumbled using your hands.
Colour
The cheese is as black as…. Well, coal.
Uses
The uses for this cheddar truckle really are endless, we have however listed some of our favourites for you.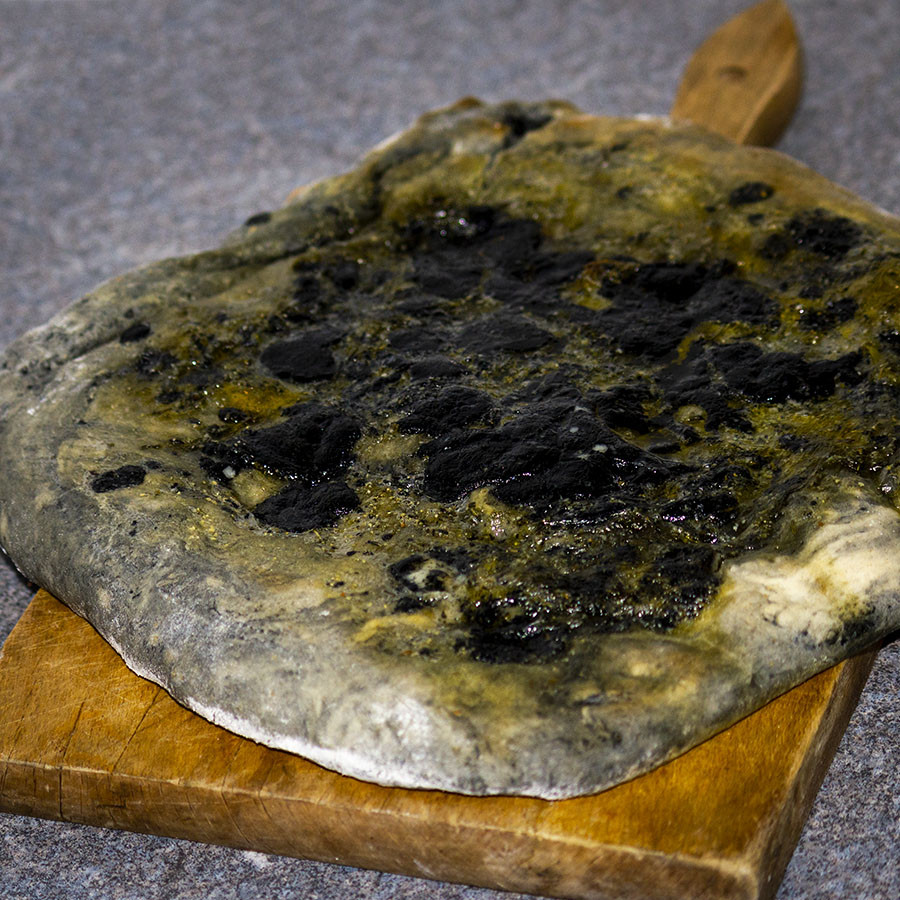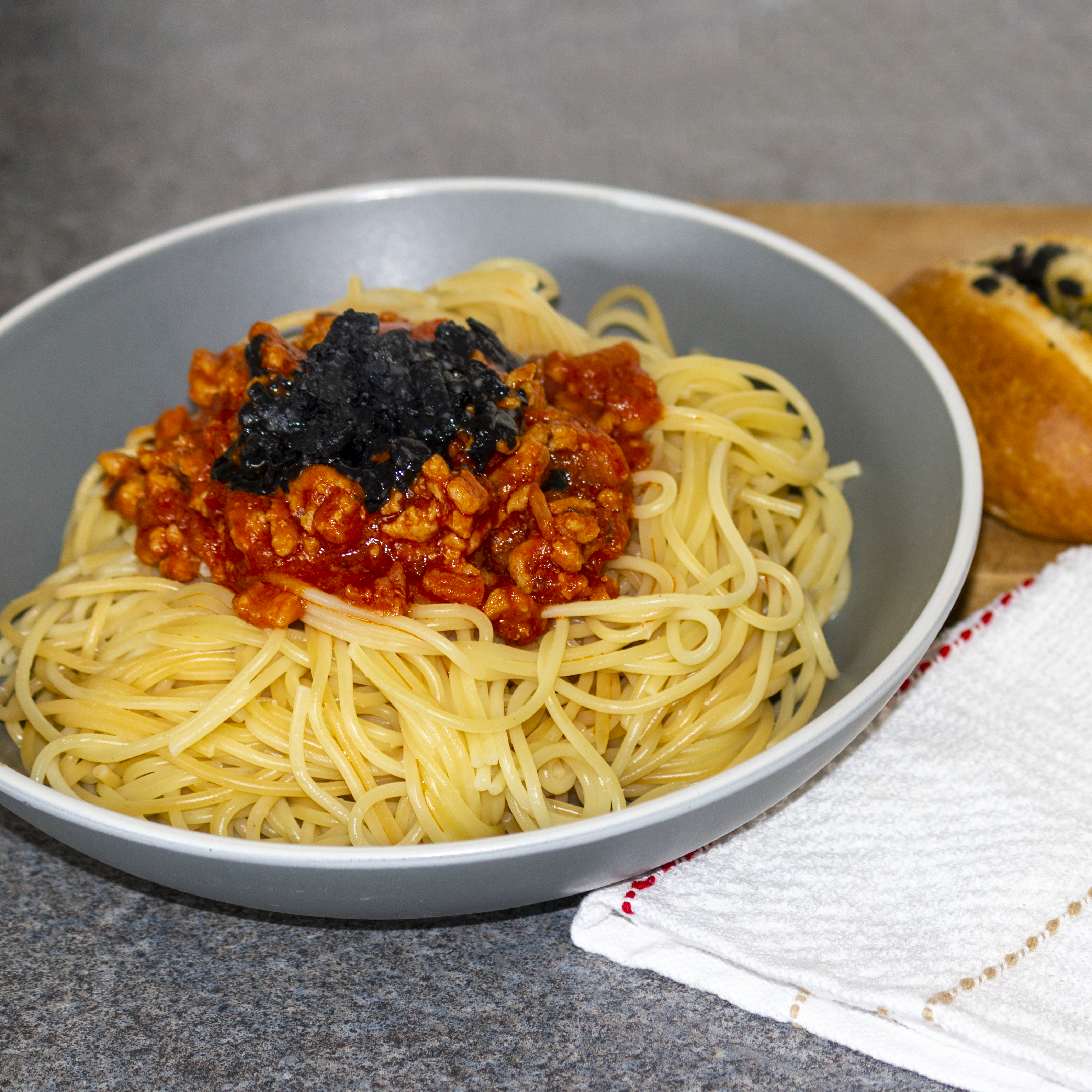 The Sandwich
The charcoal cheese will add the wow factor to any sandwich, we recommend a Ploughman's sandwich with the cheese combined with our Caramelised Onion Chutney. Add plenty of butter, lettuce, and tomatoes.

The Toastie
This may look strange but will taste amazing! We recommend grating the cheese over a generous spread of our Chuckling Cheese Red Onion Marmalade. It can then be heated until golden in colour.

Pasta Dishes
Tomato-based pasta dishes such as Spaghetti Bolognese can be beautifully finished off with charcoal cheese grated over the top. The cheese really brings out the tomato flavour and will leave you savouring every mouthful.

Cheesy Garlic Bread
Now stick with us on this one as it looks very strange, but the taste is sensational. During the creation of a simple pizza dough (flour, yeast, water, salt, and pepper). Add grated charcoal cheese to the mixture, this will create a dark grey marble colour as you knead the dough. Create your own topping with butter, chopped garlic, mixed herbs, and grated/ crumbled charcoal cheddar.

Gift Uses
These cheddar truckles make the perfect cheese gifts for a loved one and are a real talking point.

The Foodie Gift
We have the perfect gift for all foodies with our Best Sellers Truckle Gift Box. Our three best sellers and all offering a unique cheese experience.

Father's Day Gift
Dad's love the taste and uniqueness of the charcoal cheese, as a result we have created the For Him Gift Set.

Cheese Birthday Gift
We have created a fun age-related cheese gift hamper. The You're not Old, You're Vintage hamper is packed with the classics and of course charcoal cheddar.

Christmas Gift
A funny alternative to a piece of coal in a stocking for the naughty child or adult!