Quick and simple recipes to get you in the Friday movie night mood or even a Saturday Zoom session with the family! This dip will impress your tastebuds and liven up any boring crisp - We're looking at you ready salted!

The Garlic and Chive Cheese dip is the go-to classic dip! For years, I've been buying the ready-made ones from supermarkets, but this you can make for the fraction of the price of supermarkets and best of all - You can make more than you'd get at the stores! This is perfect for wraps, sandwiches, chicken wings, tapas or just a slouching sofa session - You can't go wrong with these signature cheese dips.

The Chilli Flaming Heart Cheese dip is one that comes with a warning! It's tangy with a great big kick! This would be wonderful slathered on top of nachos, heated up with extra jalapenos for good measure. You can always add more creamy cheddar cheese to cool this number down - Alternatively add more Chilli Flaming Heart Cheese if you dare!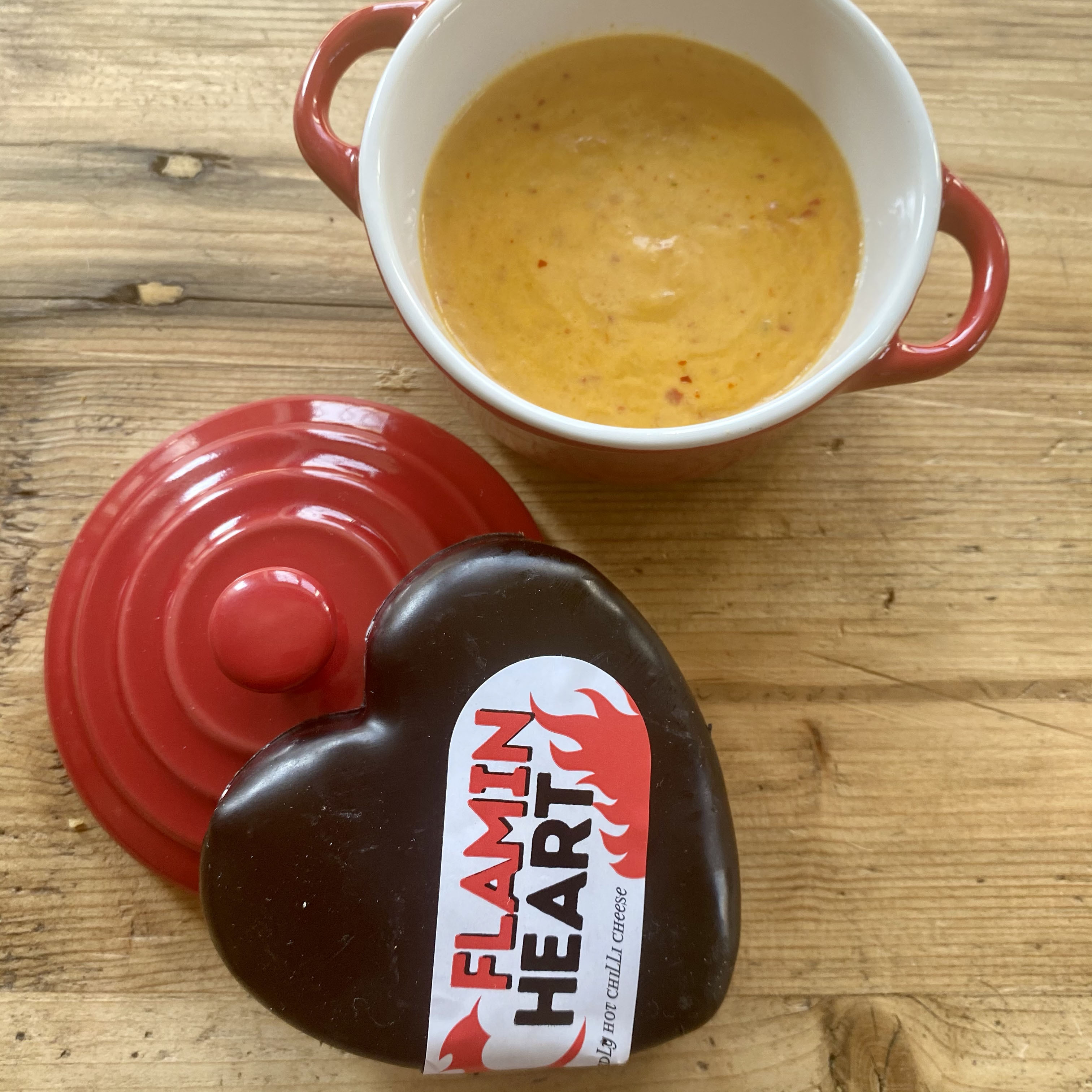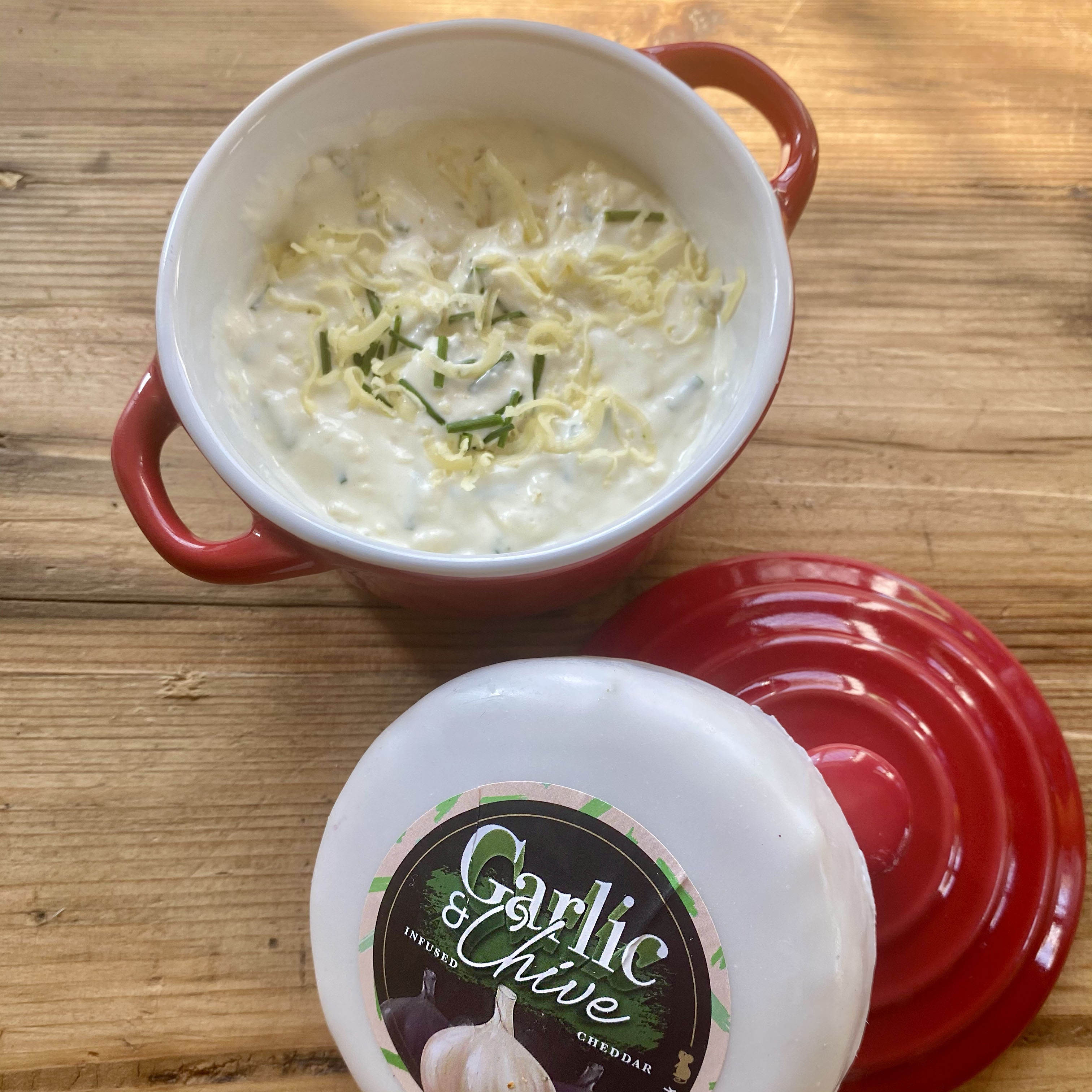 Garlic and Chive Cheddar Cheese Dip

You will need:

1 tbsp Mayonnaise
1 tbsp Sour cream
Handful (50g) Garlic and Chive Cheddar cheese by The Chuckling Cheese Co.
Fresh chopped chives

1) Mix together in a bowl and enjoy!

* Tip* If you're using dried chives - not to worry! Just pop your mixed together dip in the fridge for an hour or two for the chives to ferment and bring out it's full flavour!




Chilli Flaming Heart Cheddar Cheese Dip

You will need:

2 tbsp Milk
2 tbsp Plain flour
A handful (50g) Chilli Flaming Heart Cheddar Cheese Dip
Add milk to a saucepan on low heat.
Add flour and stir till combined - it should thicken as it heats up.
Add Chilli Flaming Heart Cheese whilst pan still hot and stir in
Keep the pan on heat till all cheese has melted
Take off heat and continue stirring till cooler and thicker
Once at the desired consistency, pour into your dipping dish and serve!

*Alternatively, you can pop in the fridge and eat chilled!

Products Mentioned in this Post
Posted on: 26/03/2021, 00:00