Peanut Butter Fudge and Raspberry Jam [Jelly] Blondies
It's Peanut Butter Jelly Time!

Peanut Butter and Jelly is the childhood flavour. The perfect balance of sweet and savoury, suitable at any age! We promise you're never too old for peanut butter and jelly!

Bring that flavour back from memory lane with this Peanut Butter fudge and Raspberry Jelly Blondie recipe. These blondies are crispy and crunchy on the outside with an irresistibly soft gooey centre of peanut butter fudge and raspberry jam.

The sweet and the savoury combine with its crunchy texture will make you and your family keep coming back for more.
Why not whip this recipe up in time for your next picnic or family gathering!


Fun Facts:

1968 - Smuckers releases Goober Grape, a pre-swirled peanut butter and jelly combination in a jar. - Imagine a jar bursting with sweetness and savouriness!

2006 - 'Peanut Butter Jelly Time' This dancing banana meme has since received 29 million views on Youtube, and in 2019, experienced a revival of popularity when it was turned into a character in the popular video game "Fortnite. Plus, we've all seen Brian off Family Guy with his Maracas, right?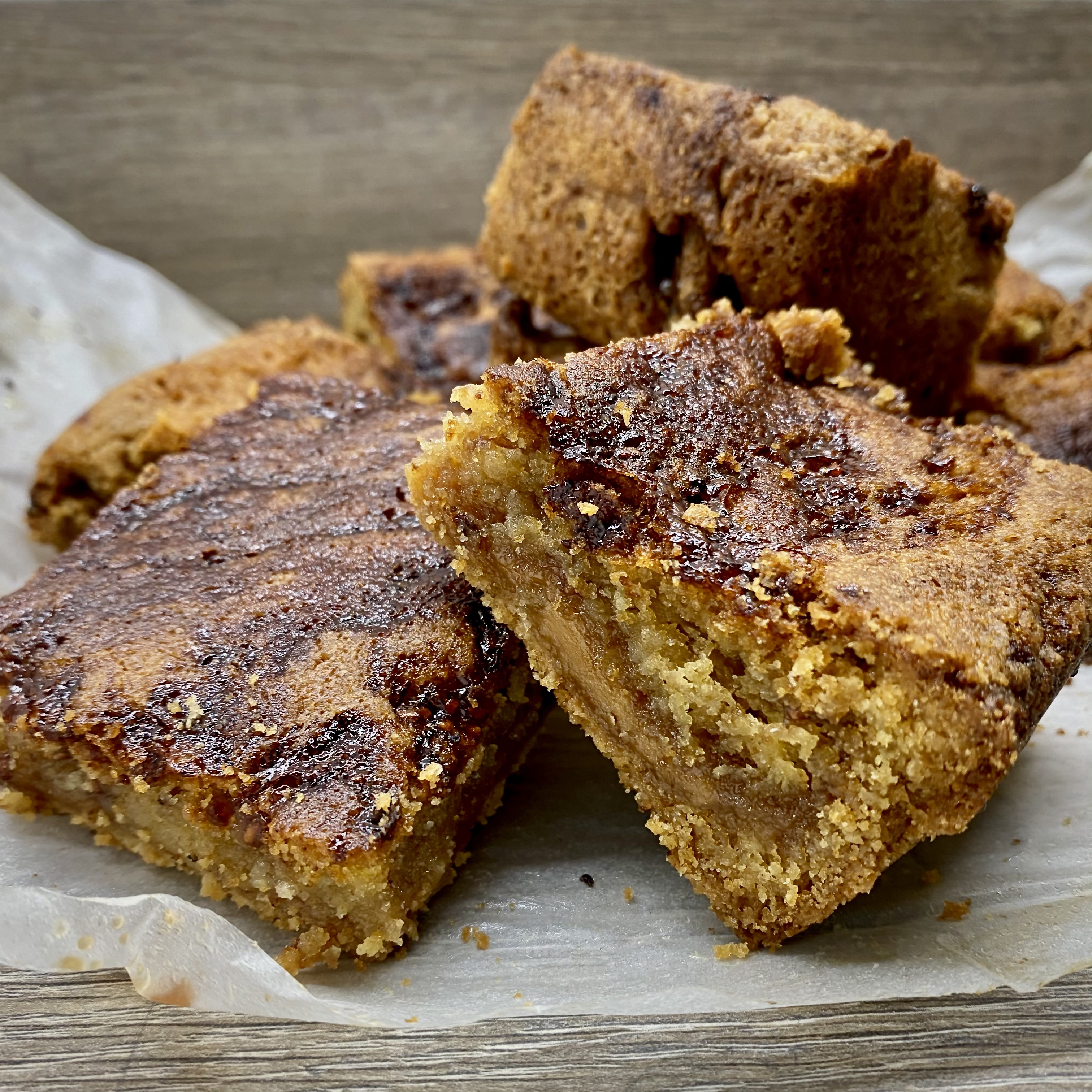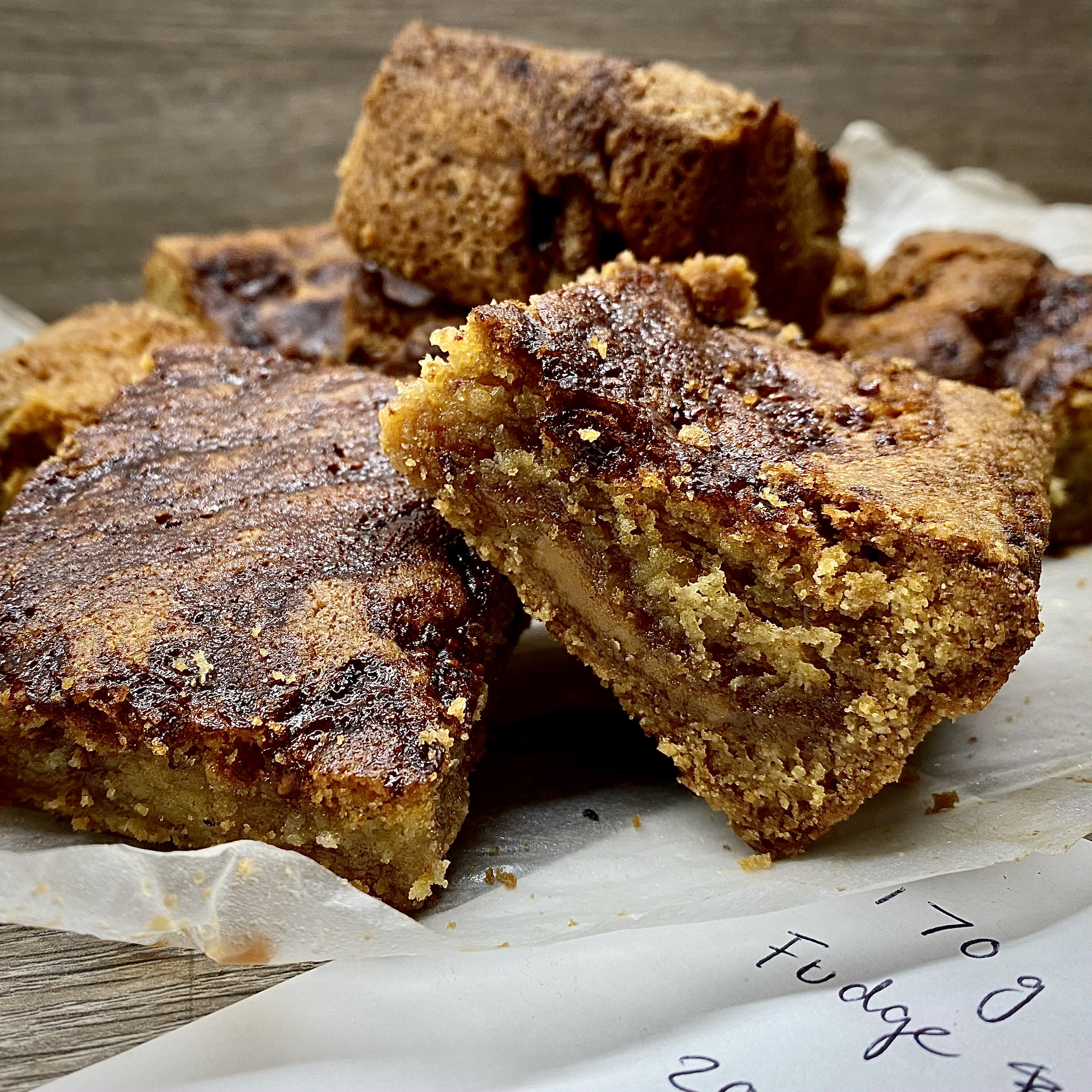 Serves 12 Blondies
You will need:
25.5 x 30cm tray

Mixing bowl

Whisk or baking spoon

Butter knife

Baking parchment
Ingredients:
Bar of Peanut Butter Fudge

170g salted butter

270g plain flour

200g Brown sugar

100g caster sugar

2 eggs

100g Strawberry Preserve

2 tsp vanilla extract

1 tsp baking powder

½ tsp baking soda
Topping:
Directions:
Preheat the oven to 200C.

Slice fudge bar and set aside.

Melt butter and mix with both sugars.

Add eggs and beat well.

Next, add vanilla extract.

Sieve flour, baking powder and baking soda and mix together.

Place baking parchment in a baking tray and add mixture till you've covered the bottom - there should be some mixture left!

Delicately place the sliced fudge on top of the mixture to create the fudge layer.

On top of the fudge layer, add a few spoons full of strawberry preserve and then freeze for 20 mins.
Tip: It needs to go into the freezer to allow all the layers to set. Important step!
Once layers are chilled, spread the remainder of the blondie mixture on top and dollop the last of the strawberry preserve for decoration ( Optional)

Pop in over for 20-25 mins or until golden brown.

Once baked, take out and leave to cool in the tray - this will help it keep its shape.

After 30 mins of cooling, remove and place on a wire rack for further cooling

Once cooled, slice into 12 generous slabs and enjoy! Perfect to take on your first picnic.
Products Mentioned in this Post
Posted on: 01/08/2021, 00:00