Truffle Cheddar Cheese and Chive Scones
I don't know about you, but we were getting tired of the 'lockdown baking'; the endless banana bread, am I right?!

Why not try our Truffle Cheddar Cheese in your baking?

These Truffle Infused Cheese and chive scones will make great additions to your carpet picnic or spice up your Sunday afternoons.

These are unlike any ordinary cheese scone - with the addition of truffle comes a new world of flavours and aromas. They bring out the earthy, mushroom flavour of the truffle with the tang of fresh chives. The best is the crispy, golden cheese on the tops - irresistible crunch.

We recommend these scones to be enjoyed with lashings of butter whilst still warm. Or why not add more Truffle Infused Cheese to satisfy your cheese cravings! Paired with a classic brew or for the fancy days -sparkling dry white wine, prosecco or champagne!

Happy baking!


[ Scroll down for recipe ]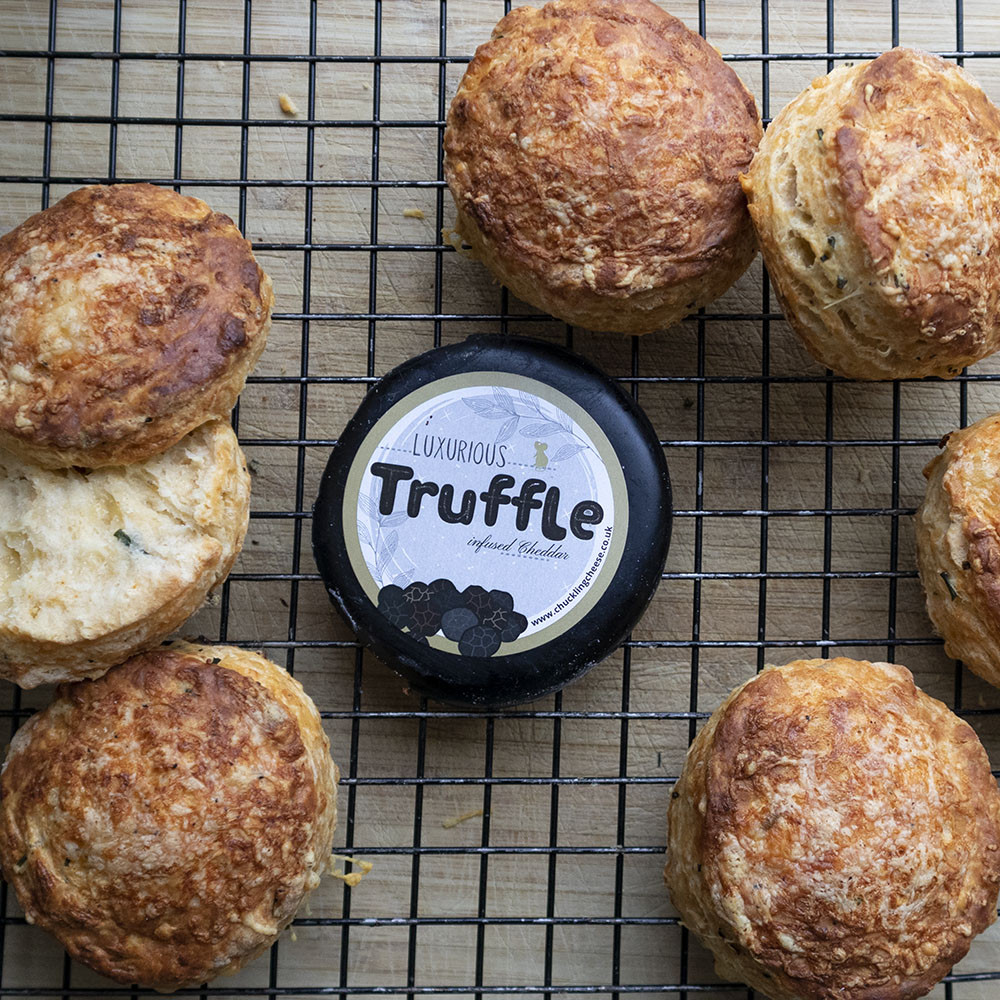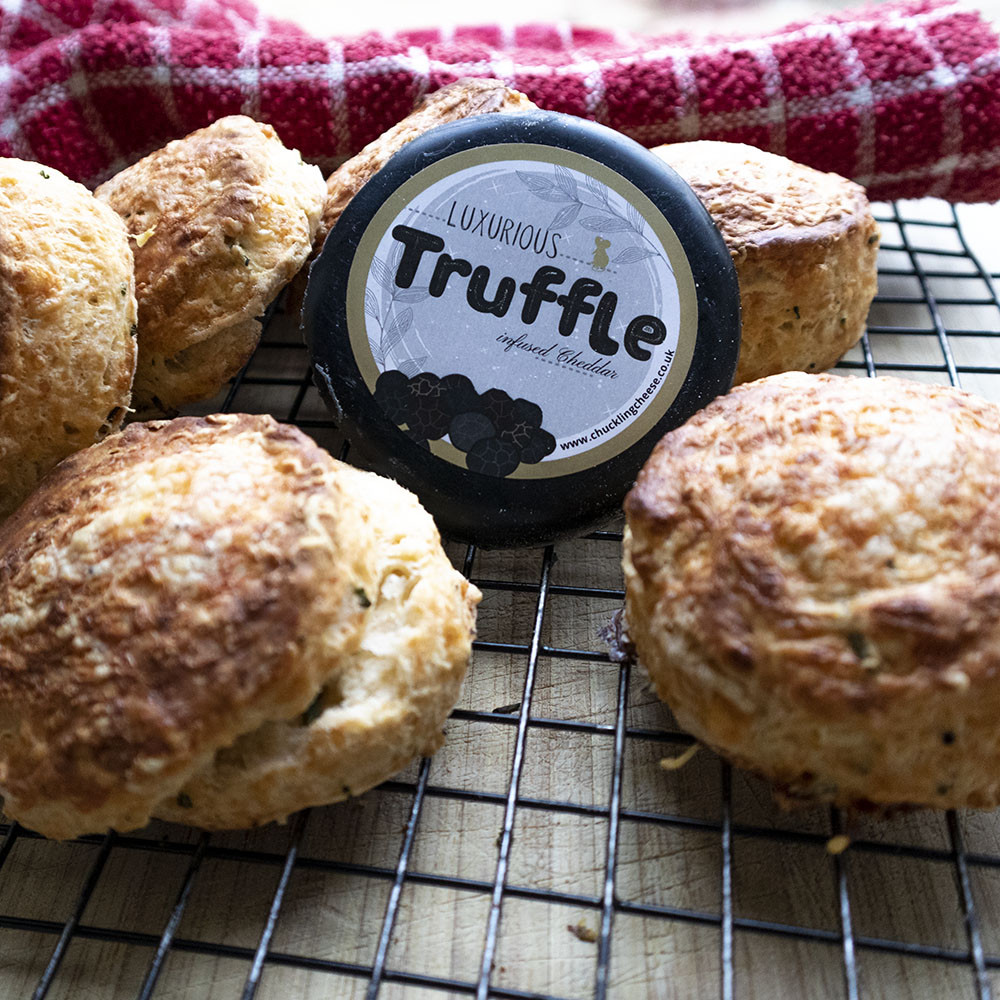 Serves 6 Scones

You will need:

Rolling pin
25.5 x 30cm tray
6cm flutter cutter
Pastry brush


Ingredients:


175g - Self raising Flour
2 -3 TBSP Buttermilk
1 Large Egg
½ tsp Salt
25g Butter
Pinch Cayenne Pepper
Handful of Finely chopped Fresh Chives


Topping:


Handful of grated Truffle cheese
2 TBSP Milk for brushing on top


Directions:


Preheat oven 200C
Sift flour - make sure you hold it high so you get lots of air into the flour!
Add salt and cayenne pepper and mix
Rub in butter with fingertips until all crumbly
Mix in grated Truffle Infused Cheddar Cheese along with fresh, chopped chives.
In a jug or separate bowl, combine eggs and buttermilk together
Add egg buttermilk mixture slowly to the crumbly flour butter mixture -

Tip: Stir together with a knife first then with hands.

Make sure the dough is smooth, leaving the bowl clean. Add ½ tsp of buttermilk if too dry. -



Tip: Don't overwork your dough, this will make them too heavy.


Dust surface with flour and roll out your dough to around 2.5cm thickness - Careful not to be too thin!
Using a floured dusted flutter cutter, cut 6 scones out.
Place on top of baking parchment on a baking tray.
Brush tops with buttermilk and sprinkle Truffle Infused Cheddar Cheese with a dusting of cayenne pepper on top
Bake for 15 - 20 minutes until the scones are risen and golden brown.
Place on wire cooling rack - if you can't wait, pry open and smoother with rich butter, and enjoy!


Products Mentioned in this Post
Posted on: 10/03/2021, 00:00